Mating for Life, Cindy Stillwell, Dir/Producer, 49 minutes, 2012, USA.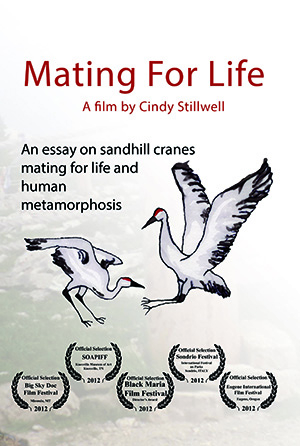 DVD_ PERSONAL USE LICENSE
$25 usd (includes U. S. Shipping)


DVD_INSTITUTIONAL USE LICENSE
$275usd (includes U. S. Shipping)


Limited Edition festival version DVDs are gone! thanks to all who purchased!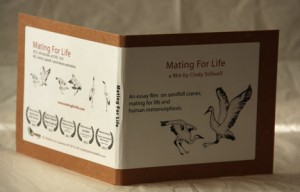 The limited edition version of Mating For Life DVDs consists of a first run of fifty hand assembled paper sleeves with a signed director's statement It contains the film exactly as it is seen at film festivals around the world, with a simple menu and no DVD extras. These DVDs are special because they are hand crafted and one of a kind.  Thank you for your support.
(This DVD is not licensed for public screenings or library use. Please contact the filmmaker for special screenings : cindy@hybridmediafilms.com)